Vikas is an award-winning International keynote speaker from India, who delivers inspirational and strategic power-packed talks, trainings & workshops during corporate conferences, leadership meetings and other corporate events.
During a massive storm when all other birds seek shelter, eagles avoids the storm by flying above the storm. We can conquer the today's disruptive marketplace, like eagle by being at the top i.e. BE WORLD-CLASS

– Vikas Jain
Vikas Jain is an entrepreneur, speaker & author. As an award-winning motivational keynote speaker, he helps businesses and individuals achieve world-class success through his high-impact talks & workshops. He is the creator of Vikas World-Class Quadrant, an innovative strategy to become world-class in your Industry.
He has delivered 200+ programs for corporates including fortune 500 companies like Yamaha, Dell, CRY, Oracle, Intel and many more.
He has authored three books and his two upcoming books are "Be World-Class" and "Business AI". He has been featured in Josh Talks (300K+views), Speaking Tree (Times Group), Dainik Bhaskar, Institute of Electrical and Electronics Engineers (IEEE) Chapter magazine, Open Data Science Conference (ODSC) and many more. Read More.
Vikas is the founder & CEO of WorldclassTechTalent.com (into development & recruitment of top tech talent). He is also a tech consultant and an Artificial Intelligence evangelist. Vikas has previously worked as a tech lead with IBM, McAfee and also had an offer from Microsoft before he started his entrepreneurial journey. Vikas did his masters in computers application from the University of Delhi.
Vikas is also the founder of TheRealEducation.com which is into promotion of quality experts, courses and events. He is also working on his dream project to create a chain of innovative centres for enabling co-working and co-learning and he has created the detailed blueprint of such centres.
As a philanthropist, Vikas started Adhyan Foundation, a registered trust dedicated to transforming school education through scalable and sustainable innovations leveraging self-directed learning, technology and more.
Vikas co-founded Professional Speaker Association (PSA India) and served as the founding president of PSAI Delhi Chapter. He was the conference chair of the international conference of PSA India – Professionals Speakers Summit 2020 which had participation from 14+ countries.
Vikas is a "Mentor of Change" under Atal Innovation Mission, an innovative program by the Government of India. He is also associated with other professional associations like Global Speakers Federation (GSF), Virtual Speakers Association (VSA), Delhi Management Association (DMA) etc.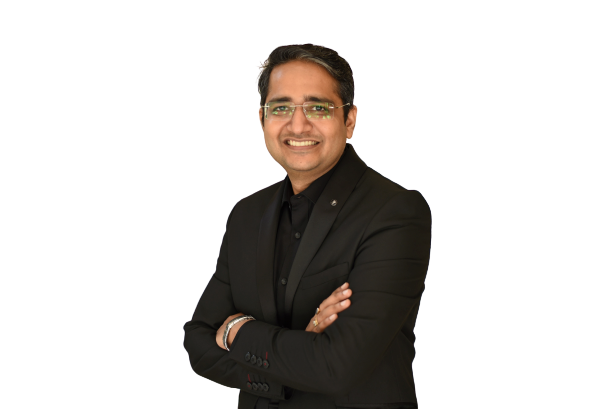 Vikas' Journey - Josh Talks (300K+ views)
Dynamic LIVE Delivery Showreel​
Eye opener on how top leaders despite of being so busy are able to take out time to read so many books. If they can then I can for sure work on self-improvement
Vijay Amrit Raj Sharma, Senior Software Development Manager, Oracle
… I realized how deep he has gone into 'self-learning'.  ….organizations to expect the employees to self-learn rather than being pushed into training. Vikas can help the employees to find their reason (to self-learn) and ignite the spark to begin the journey.
Ikbal Singh Rana,  CEO, Corporate Productivity Consulting
"The session brought me close to identifying what needs to change in me and even touched on "how" aspect to bring about the change. I believe if a session can push me that far then what would a series do"
Manisha Nasa, Computer Scientist, Adobe Systems