What differentiates "Top 1% Professionals" in any Industry from "Average Professionals"?
What's there in the mind of "Top 1% Leaders" which leads them to achieve extraordinary outcomes?
In my study of "Top 1%" brands, leaders & professionals, I found certain patterns which lead them to achieve such extra ordinary results.
In my personal journey from working with IBM and McAfee, I found that secret growth strategy which helped me get offer from Microsoft.
My inner calling to share that secret  growth strategy was so intense that I denied the offer from Microsoft and started sharing that strategy with professionals & leaders.
BE AT THE TOP !!
BE WORLD-CLASS!!
Top 1% has a different way of interacting with the world. They use Motivation, Leadership, Growth Mindset, Creativity, Innovation, learning, entrepreneurship and more such subjects differently from others, which immediately help in achieving the peak performance and desired business outcomes. 
I interviewed top leaders in the world to understand what they do differently. I also ran a research project to teach early professoinals to inculcate the behavior of top 1%, at an early age which has been covered in research paper. 
I am having a vision of the world with a well-established ecosystem to nurture such top 1% professionals. 
I am on a mission to nurture 1 million+ top 1% professionals and leaders who are having high-potential and connect them with high-growth opportunities.
I strongly believe that many of world's problems can be solved by these top 1% professionals.
"Real Education is the key to achieve
Extraordinary Growth in your life
which you deserve"
–Vikas Jain
Keynote & Motivational Speaker
Learning, knowledge, Skill & Curiosity have been the driving force of Top 10% Leader since ages and these traits are playing an even more critical role in the current disruptive environment.
Whether we talk about skilled leaders in ancient civilizations in the indian subcontinent around 9000 years ago (covered in Ramayana) or 2500 year ago (covered in Mahabharata) or today's world leaders who have disrupted the ecosystem, their
Real Education has played a very critical role.
Learning is the most primitive skill that humans have which can further lead to creativity, innovation, leadership, entrepreneurship and more.
It is observed that most well-known learning theories and models are based upon masses and not applicable for outliers i.e Top 10%
TheRealEducation.com is on a mission to research and bring forword the learning strategies as adopted by the top 10%
Being World-Class is a journey and not a destination!!
BEFORE YOU PROCEED KNOW WHO AM I ?
Mission & Vision
Professional Journey
Biography
Engage Vikas for your next Corporate Event
Business is the process of creating and capturing value.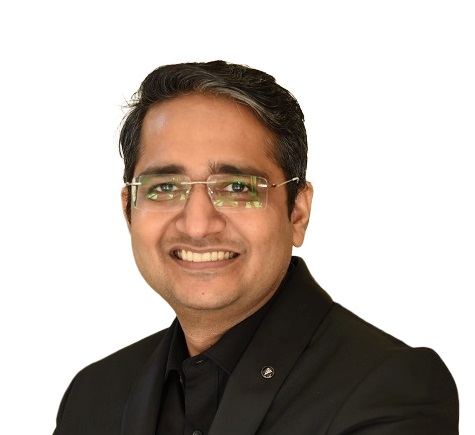 Vikas Jain is an International speaker, author, coach & entrepreneur. As an award-winning motivational keynote speaker, he helps business leaders and individuals to develop world-class mindset & talent which in turn leads to massive success. He has delivered 200+ programs for corporates including fortune 500 companies like Yamaha, Dell, CRY, Oracle, Intel and many more through physical/online events in countries including France, Germany, Malaysia, Bangladesh, Nepal, US and India. He is the creator of Vikas World-Class Quadrant, an innovative strategy to become world-class in your Industry.
He has authored 3 books including "Be World-Class". He has been featured in Dainik Bhaskar, Josh Talks, Speaking Tree (Times Group Initiative), India TV online, IEEE Chapter's Magazine and youtube videos having 2 million+ views.
For more than a decade, he has been studying World-Class brands, professionals & leaders in the Industry including athletes, entrepreneurs, CXO of top organizations, professionals, consultants, artists and more. These deep insights are captured under the "Vikas World-Class Framework" and has already been shared with thousands of participants live and online. This framework covers the art & science to becoming a World-Class in your Industry which covers the mindset and strategies which sets the foundation for Motivation, Leadership, Growth Mindset, Creativity, Innovation, learning, entrepreneurship and more, which immediately help in achieving the sales targets and business outcomes.
He has delivered high-powered motivational keynotes, masterclass & workshops with deep insights at various corporate events including annual employee meetings, dealers meets, sales events, leadership out-bound programs, key events of industry associations & management association, international conferences and more. He has also coached professionals to leverage "Vikas World-Class Framwork" to create break-through in career development and growth.
As a philanthropist, Vikas started Adhyan Foundation, a registered trust dedicated to transforming global education through scalable and sustainable innovations leveraging self-directed learning, technology and more. He is also working on his dream project to create a chain of "Centres of Excellence" for enabling co-working and co-learning and he has created the detailed blueprint of such centres.

Vikas co-founded Professional Speaker Association (PSA India) and served as the founding president of PSAI Delhi Chapter. He was the conference chair of the international conference of PSA India – Professionals Speakers Summit 2020 which had participation from 14+ countries. Vikas is also coaching & mentoring thought-leaders and aspiring professional speakers.
Vikas is a "Mentor of Change" under Atal Innovation Mission, an innovative program by the Government of India. He is also associated with other professional associations like Global Speakers Federation (GSF), Virtual Speakers Association (VSA), Delhi Management Association (DMA) etc.
Vikas has previously worked as a tech lead with IBM, McAfee and also had an offer from Microsoft before he started his entrepreneurial journey. Vikas did his Bachelors in Science from Hansraj College, University of Delhi & Masters in Computers Application from the University of Delhi. He is UGC-NET qualified and attained many technical certifications including CCNA, SCJP, CEH and more.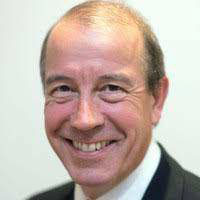 ALISTAIR SCHOFIELD
Director My Brain International Limited
Vikas has wonderful insights into leadership and practical applications you can use within your organization. He is a good man, involve him!
JAMES TAYLOR
Keynote Speaker on Creativity & AI
You should definitely, get together with Vikas and bring him to speak at your event and to inspire your people, to have that sense of learning and curiosity in your organization
Vishnu Agarwal
MD, MAW Enterprises Pvt. Ltd.
Dear Mr. Vikas Jain, I would like to extend my sincere thanks for your motivational speech during our "Yamaha Dealers Meet 2017"....Your speech, I am sure is going to help people to understand their inner motivations & give 100% to whatever they do.