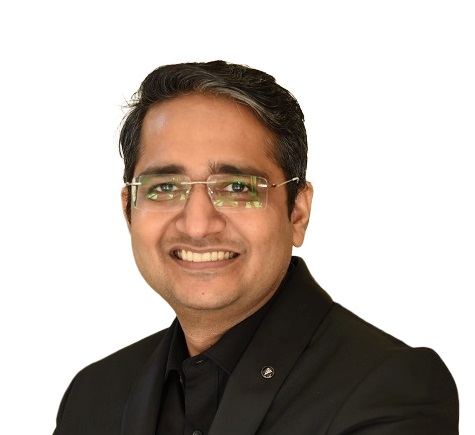 Do you want to Become a World-Class Professional Speaker? Do you want to Excel in the World of Highly Paid Motivational/Business Speaking?
Join this practical program designed and delivered by Mr. Vikas Jain 
Mastermind is a great way to exchange experience with peers
1. Monthly Mastermind meetings moderated by Vikas Jain
2. Listing on our panel of speakers
Quarterly subscription (charged on credit-card) based service.
Small group masterclass conducted over zoom where participants could join from all over the world.
 3 Months Program
90 min session every week
E-mail/WhatsApp Support
One-one coaching for maximum benefit. 
1. Usually beneficial for senior corporate executives who like to create the thought-leader brand for future
2. Achieve fast-track growth in business with personalized attention
Group Masterclass/

Individual Coaching Details:

Duration: 3 Months

Agenda to be covered during this Engagement
Different segments of Motivational Speakers and how their speaking fee varies
Deep dive into your purpose to understand why you want to become Motivational Speaker and help you find your target audience who can pay you..
Understanding the World of Professional Speaking to get Global Opportunities
How to begin your "Speaking Career" journey while in job/running other business/other commitments
How to prepare your speech and improve your public speaking skills
How to position yourself in Market as Highly paid speaker
Using digital tools like webinar, e-mails, social media for better reach
How it works?
4 classes of 1.5 hours each in a month over the phone/skype
Mail/WhatsApp assistance
Vikas Jain is among the Top Keynote & Motivational Speakers in India and abroad for Corporate Events. He is the author of two books. He has delivered High Impact Programs for top organizations across industries including Yamaha, Oracle, Intel, Uber, PTC India, PayTM – Build for India, Microsoft Sales Meet and many more. He offers customized talks/programs on topics including Embracing Change, Disruption, Leadership, Learnability, Transformation, Digital Mindset, Sales Motivation, Entrepreneurship and more.
Vikas is on a mission of fulfilling his dream to build an ecosystem where individuals can utilize the power of self-learning & advance growth strategies to achieve desired growth in their personal and professional life and transform the World. As a part of this mission, he founded Adhyan Group having Adhyan World Center (Co-Working & Co-Learning Space in Delhi), Adhyan World ( developing & delivering Advance Learning & Growth Models), MotivationalGyan.com (sharing inspirational content and listing eminent global speakers) & more.
He worked for 8+ years as software professional with corporate giants like IBM, McAfee and even got offer from Microsoft. But later he decided to quit his corporate job and follow his dream.
WELCOME TO THE WORLD OF PROFESSIONAL GLOBAL SPEAKING!!